Sustainability and Tourism Development in The Hawai'ian Archipelago
Aloha, discover Hawaii from a sustainable tourism angle!
Welcome to Hawaii, this Group Study Program will introduce students to the issues of sustainability and tourism development in the Hawai'ian Archipelago, including the locations like Honolulu, Kona, Hilo and Kihei in Oahu, The Big Island and Maui in the State of Hawaii. Hawai'i has been a popular tourist destination for many decades due to its stunning natural landscapes and its vibrant culture. As a result, the impacts on the islands and their residents have been profound in many ways.  This program will focus on the sustainability issues faced in Hawai'i and the impacts of tourism on Hawai'ian culture, society, economy, and environment.
Participants will engage with course topics through direct observation, lectures, fieldwork, and communication with local university contacts.
Location
Hawai'i, United States
Application status
Closed
Application deadline
Closed
Additional requirements
This program is open to students from all majors. See the Eligibility section below for more details.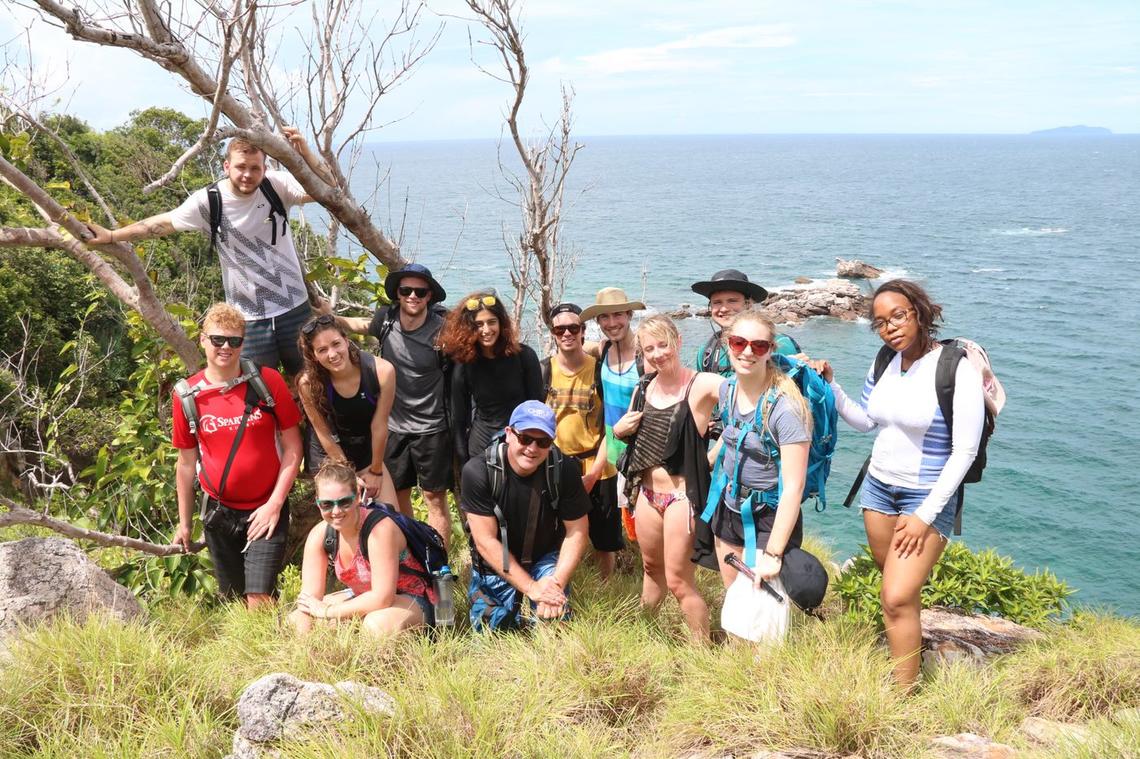 Dr. Aaron Williams
For program information, please contact Aaron Williams at awill@ucalgary.ca.
For application and registration support, please contact the Group Study Team at group.study@ucalgary.ca
Other useful links:
Recording Q&A session for Geography Europe and Hawaii programs
Hawai'i 2022 Google Earth Itinerary
Click the link and select present to view, then scroll through destinations.
This itinerary will be updated as working itinerary.
The lectures and activities took us to many areas where tourism had not yet been developed providing a raw experience that would be difficult to experience without the university.
Sam Finn
2015 SE Asia GSP Participant
International travel presents challenges that may not be found when attending classes on campus. There may be a lack of resources, emergency services, hospitals, accessibility issues and/or demands on the physical and the mental self, all of which can challenge individuals when away from their usual support systems and structures. Adequate preparation is essential.
For this reason, it is imperative that you evaluate all aspects of your own physical, psychological, emotional and spiritual condition against the rigors of the particular study abroad program you are selecting. If you are unsure of whether or not this program is a good fit for you and/or if you have any circumstances that could impede your enjoyment of the program, please contact us. Our Study Abroad Team will be happy to assist in finding the best options for you and arrange any supports or accommodations necessary to ensure your success.
Please note if you have or are seeking a certificate from Student Accessibility Services, you should provide this early to your Study Abroad Advisor to ensure that the option that you are seeking can support your needs.