WELab Hub
A digital hub to centralize resources, templates and funding sources for women entrepreneurs and innovators.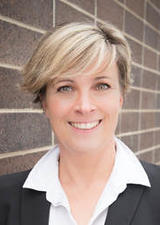 Dr. Gina Cherkowski
Founder of STEM Learning Lab and Chief Innovation Officer and Co-Founder of EdgeMakers
Gina is an award-winning innovative disruptor, social entrepreneur, community builder and founder in STEAM.
Gina can advise in: leadership, social innovation, entrepreneurship, speaking and strategic planning.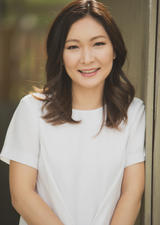 Rena C. Tabata
Chief Executive Officer & Co-Founder of Think Tank Innovations Ltd.
Rena is the founder and CEO of Think Tank. She led UBC Medicine's initiatives to advance health ethics and integrate the Royal College's Physician & Surgeon competency areas, such as information management, into the medical curriculum. For the past 6 yrs, she's led strategy and teams for a Fortune500 on global energy projects valued at $2.4Bil USD.
Rena can advise in: executive leadership, health innovation, entrepreneurship, international business development and project management.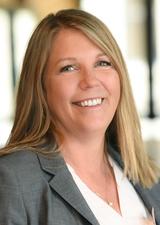 Cara Wolf
Founder and CEO of Ammolite Analytx
Cara is the Founder and CEO of Ammolite Analytx, a boutique incubator and advisory firm specializing in business ventures related to technology innovations, machine learning and cyber security for global companies, government and private sector clients.
Cara can advise in: technology innovation, scaling business, cyber-security, raising capital and entrepreneurship.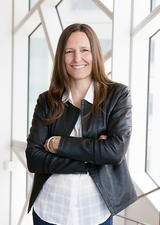 Jennifer Lussier
Founder of Eff Academy 
Entrepreneur in Residence for Platform Calgary 
Jennifer is the founder of Eff Academy, a forum where entrepreneurs can find commonalities and connect on the challenges they've shared in starting, running, scaling, and sometimes shuttering, their businesses. She also advises tech startups as an Entrepreneur-in-Residence at Platform Calgary and consults with companies on brand and marketing.
Jennifer can advise in: executive leadership, tech entrepreneurship, consulting and raising capital. 
Rosalee Gordon
Chief Product Officer of Path to CPO
Rosalee is the Chief Product Officer of Path to CPO.  She has two decades of experience in the technology industry, including B2B SaaS, IoT, and hardware solutions for industrial logistics, industrial monitoring, home renovation, and telecommunications. With experience in startup, scaleup, and global companies, her roles have spanned product leadership, marketing, strategy, engineering, project management, supply chain, and finance.  She is the founder and Executive Director of the Calgary Associate Product Manager program, and a founder and past-president of Product Calgary.  She has an M.Sc. in engineering and a B.Comm in finance, from the University of Calgary.
Rosalee can advise in: entrepreneurship in technology,  B2B SaaS, IoT, and executive leadership, capital raising and public speaking.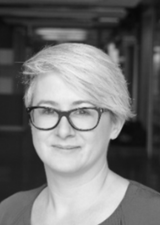 Claire Dixon
Co-founder and COO of Neuraura and 4pi Lab
Claire is a Co-founder and COO for two deep tech startups, Neuraura and 4pi Lab, with responsibility for commercial, financial and administrative aspects.
Claire can advise in: health innovation, leadership, operations management, strategic consulting and financial modelling.