North American Innovation Academy (NAIA) Program
In July 2020, the inaugural North American Innovation Academy will be presented in Calgary. Led by the Hunter Hub, NAIA is the first North American subsidiary of the European Innovation Academy. 
Dates: July 15th to 28th, 2020 in Calgary, Alberta. 
Website: The official North American Innovation Academy website can be found here. 
Open to: University of Calgary undergraduate, graduate, and post-doc students in any faculty across campus. 
Program details: In July 2020 the inaugural North American Innovation Academy (NAIA) will be hosted in Calgary. NAIA is the very first North American subsidiary of the European Innovation Academy (EIA). 
Led by the Hunter Hub, NAIA will be a sister organization to EIA, overseeing the academy's programming in North America.
A 10-day entrepreneurship accelerator program.  Learn what it takes to become a global entrepreneur and take part in a life-changing experience.
There is an unlimited global demand for those who can think entrepreneurially. This demand also applies to students — whether they intend to work within an established organization, join the gig economy, or start a business of their own — entrepreneurial thinking is one of the most relevant skills for the 21st-century workforce.
The North Innovation Academy Entrepreneurship program takes an idea to a startup in ten days.
The program is developed in cooperation with world-class universities and companies from Silicon Valley and has been recognized by the Financial Times, Google and leading European policymakers as one of 100 digital pioneers in Europe.
Students from different fields of study (business, design, engineering, marketing, computer science and more) will work together in multidisciplinary teams to bring their idea to reality.
The program's interactive learning approach ensures students follow all the steps of a start-up creation while being guided by experienced local, Silicon Valley, and EU entrepreneurs.
Contacts: For more information, please contact hunterhub@ucalgary.ca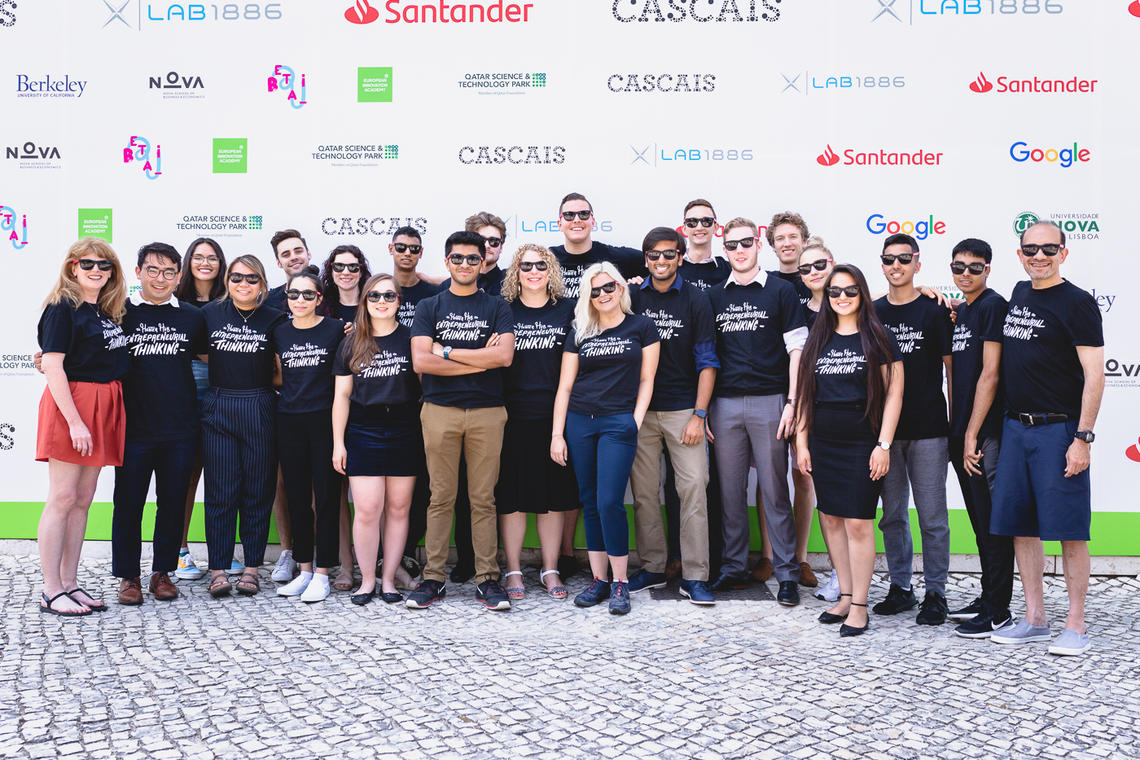 Sponsorship Opportunities
The Innovation Academy has become a recognized leader in tech, innovation and entrepreneurship education.
With a student body, full of entrepreneurs and business leaders, your organization will be immersed in a diverse ecosystem of over 15,000 alumni and faculty hailing from more than 85 countries.
We believe that our efforts can go further with support from our community. This support can come in the form of sharing NAIA information with your network, volunteering your time as a mentor or advisor, speaking at the event, and of course, financially contributing as a sponsor.
As a sponsor for the inaugural 2020 North American Innovation Academy (NAIA) – your organization will receive international exposure.
For more details on sponsoring NAIA, please contact hunterhub@ucalgary.ca
Our sponsorship package will be released shortly.
Pricing
Please explore scholarships/grants-in-aid available through your post-secondary institutions.
All tickets include:
Intensive training (8-10h per day)
Daily mentoring sessions by Silicon Valley and other global experts
Access to the pool of mentors, speakers, VCs
Opening and closing events
Tickets available:
Super Early Bird (Closes on August 31st, 2019): $2220 CAD
Early Registration (Closes on October 31st, 2019): $2500 CAD
Regular Registration (June 31st, 2020): $2800 CAD
For more information or to purchase a ticket, please click here.