Welcome!
We're looking forward to welcoming you to Entrepreneurial Thinking in One Health, as part of the One Health Summer Institute. This course is being offered in collaboration with One Health at UCalgary.
The One Health Summer Institute aims to provide learners an opportunity to explore the concept of One Health and to build on their disciplinary expertise, which will enable them to contribute meaningfully to transdisciplinary teams.
Learning Outcomes
By the end of this course, participants will be able to:
Utilize an entrepreneurial mindset, and identify how it can be applied in professional and academic settings
Describe theories and terminology related to entrepreneurial thinking and innovation
Apply entrepreneurial thinking theories, tools, and approaches to their One Health and AMR-related projects
Design innovations that generate value for their intended user or beneficiary
Organize venture development processes to create sustainable organizations that can deliver ongoing value
Identify support services available through the Hunter Hub for Entrepreneurial Thinking and other partners in the innovation ecosystem
Create a pitch presentation and communicate new ideas effectively
When
June 21 - 24, 2021
9:00 a.m. - 5:00 p.m. MST
Format
D2L and Zoom
Schedule
All times listed are in Mountain Daylight Time (MDT).
Questions? Contact us at hunterhub@ucalgary.ca
Tim Bailey, Partner, Gowling WLG (Canada) LLP
With clients in high tech, oil and gas, cleantech, pharmaceutical and biotechnology, Tim helps clients: - understand, defend and enforce their intellectual property rights; - commercialize technology, whether it is their own technology or through collaborating; and - navigate public and private transactions. As a patent agent, Tim helps clients protect commercial opportunities by drafting, filing and prosecuting patent applications around the world. This patent work often includes devising and implementing strategies for developing a patent-portfolio in markets that are relevant to the client's business. As a trademark agent, Tim helps clients develop, protect and leverage the value in their brands.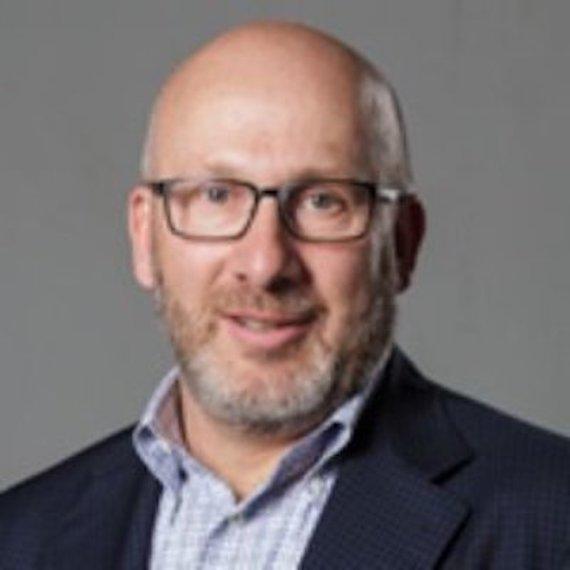 David Bocking, President, InnoTraction Solutions Inc. 
For over 35 years David has lead innovation projects across multiple sectors including health, telecom and energy. He is currently President of InnoTraction a consultancy focused on turning ideas into businesses. In 2018, he co-founded Qualisure Diagnostics Inc., a Calgary startup developing molecular diagnostic tests for cancer care. From 2016-18 he was an advisor with Alberta Innovates, where he worked with over 300 Alberta startups and facilitated innovation workshops for 120 companies. From 2005 to 2010 he worked extensively with the regional health authorities on innovation projects in the areas of chronic disease management and continuing care.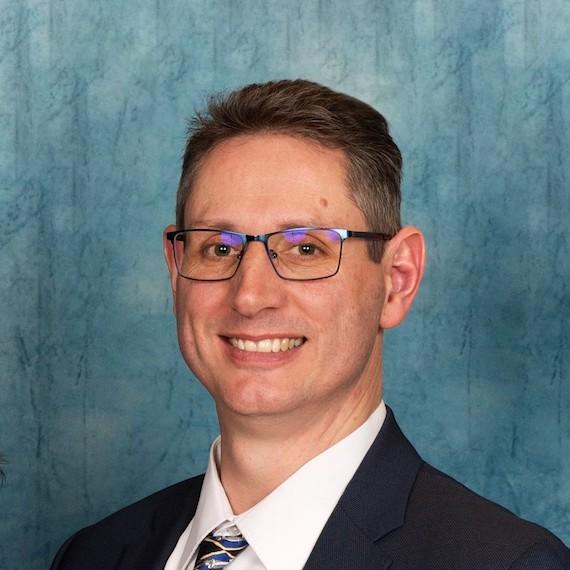 Dr. Colin Dalton, Co-founder and CTO at Neuraura, Assistant Professor & Director Microsystems Hub
Dr. Colin Dalton specializes in micro/nano technology for biomedical applications and is currently an Assistant Professor at the University of Calgary and Director of the University's Microsystems Hub cleanroom facility. He is also CTO of Neuraura Biotech Inc, a University of Calgary spin-off company developing brain machine interfaces that he co-founded with a former PhD Student in 2017. He previously worked for the UK Lab-On-A-Chip Consortium, a collaboration between industry, government and academia, which developed new microsystems from University research. He is the award recipient of the 2018 TENET Innovation to Health competition.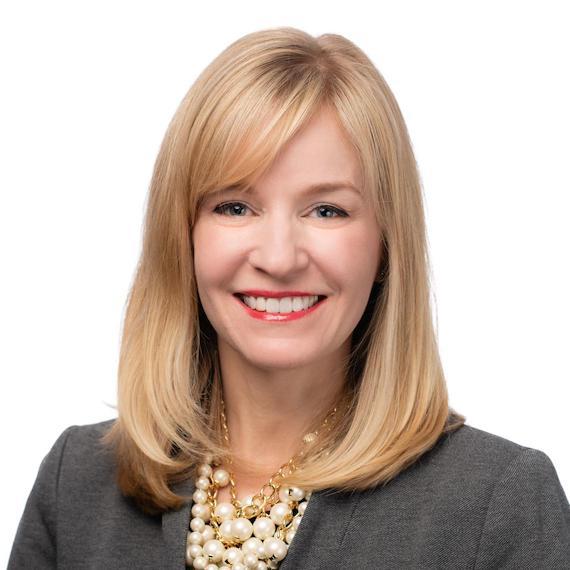 Keri Damen, Executive Director, Hunter Hub for Entrepreneurial Thinking
Keri Damen is an avid thinker and speaker about the new work of the world and how everyone from students to leaders can use entrepreneurial thinking to survive and thrive in a rapidly changing world. At the Hunter Hub for Entrepreneurial Thinking, she is dedicated to connecting, amplifying, and scaling the university's entrepreneurship community and ensuring students from all disciplines have the skills and experience to succeed in the next economy.
Previously Keri was the inaugural Managing Director of University of Toronto Entrepreneurship, where she led strategic initiatives for the university's eleven entrepreneurship incubators/accelerators. In 2017, she launched ONRamp, a 15,000 square foot co-working and community space for the entire University of Toronto innovation ecosystem, supporting more than 50+ startups and other innovation partners.
As founding Director of Entrepreneurship Programs at MaRS Discovery District, Keri created a comprehensive suite of educational content and programs for the Ontario Network of Entrepreneurs (ONE) innovation centres, becoming Canada's largest entrepreneurship education provider. The flagship program Entrepreneurship 101, with tens of thousands of attendees live and online, won Startup Canada's Entrepreneurial Effect Award for outstanding achievement in advancing entrepreneurship in Ontario in 2014.
Keri has an International MBA (IMBA) from the Schulich School of Business at York University.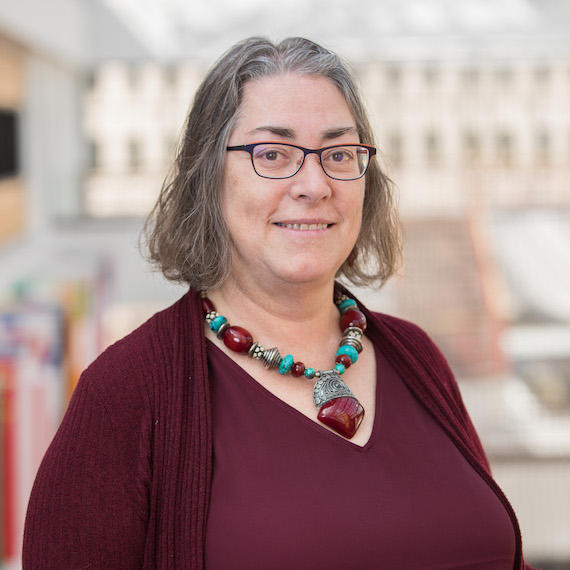 Dr. Alice de Koning, Academic Director, Hunter Hub for Entrepreneurial Thinking
Alice de Koning, PhD, is the Academic Director of the Hunter Hub for Entrepreneurial Thinking, and a Senior Instructor at Haskayne School of Business.  Alice graduated from INSEAD (PhD) and the Ivey School of Business (MBA), and she was previously on the faculty at Bertolon School of Business, Salem State University, J. Mack Robinson College of Business, Georgia State University, and Stockholm School of Economics, and has spent time as a visiting scholar at Boston University and The Wharton School, University of Pennsylvania. Her research considers how social and institutional contexts affect entrepreneurial cognition and opportunity recognition.
Her current projects include metaphors for entrepreneurship in public discourse, opportunity identification by entrepreneurs and in entrepreneurial companies, business models for social impact, and the impact of experiential learning methodologies.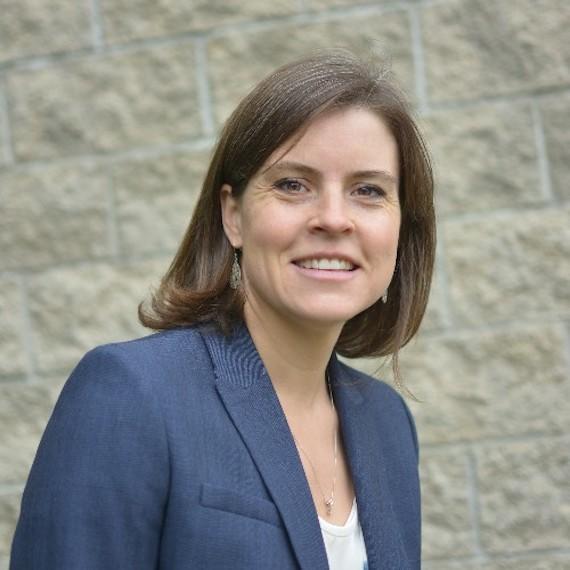 Dr. Jane Derochers, Senior Innovation Manager, Innovate Calgary
As a Senior Innovation Manager with the New Ventures team at Innovate Calgary, Jane helps advance life sciences startups through their respective development phases by coordinating strategic guidance and training, managing critical project and commercialization milestones, and connecting teams with local business and technical expertise.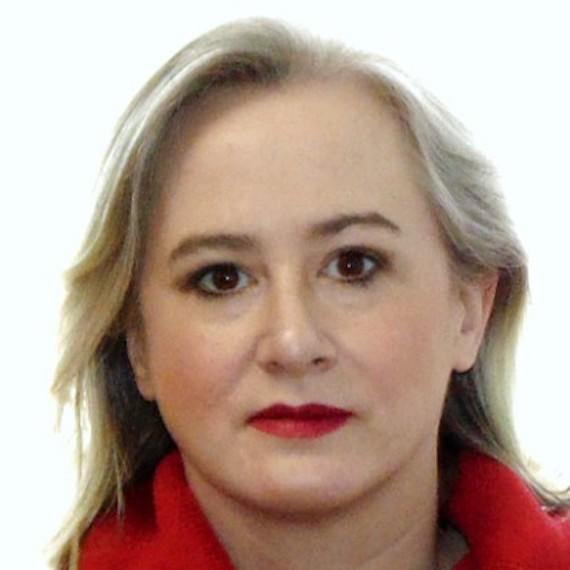 Claire Dixon, Co-founder and COO at Neuraura
Claire has more than 20 years' of strategy and operations experience. She is currently Co-founder and COO at Neuraura, a neurotech startup, and an EiR for Foresight and The Centre for Social Innovation. Claire brings a strong investor lens having served private equity clients and worked on corporate M&A during her career as a strategic consultant, from a brief stint in VC and having recently helped launch CDL-Rockies during part of her time at the Haskayne School of Business. Claire holds an MBA from Harvard Business School and a MEng/MA from Cambridge University.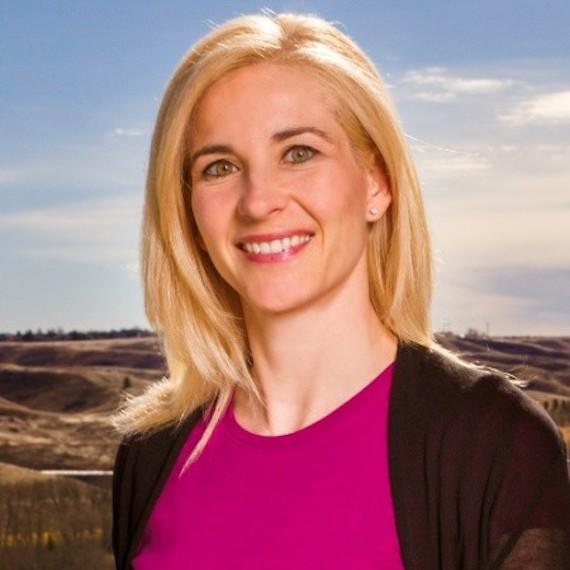 Brandie Lea, Partnerships and Commercialization Coordinator, University of Lethbridge 
Aspects of my role at the University include: - technology transfer (licensing and commercialization) - patents and IP support, fee-for-service & other contract matters - collaborative connections to the UofL's brilliant minds and great resources - securing grant and donor funding for joint research work - helping students become the next generation of leaders and innovators Contact me if you are interested in how the University of Lethbridge can partner with you!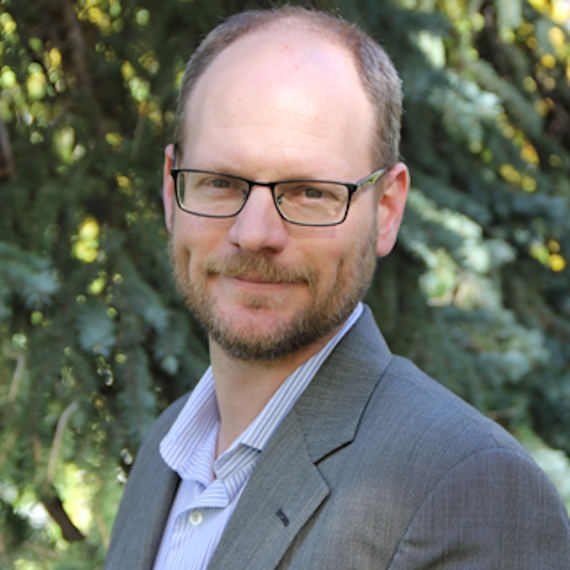 Dr. Ian Lewis, Associate Professor, University of Calgary, and Alberta Innovates Translational Health Chair
Dr. Ian Lewis is an Associate Professor and Alberta Innovates Translational Health Chair in the Department of Biological Sciences at the University of Calgary. Dr. Lewis earned a PhD in Biochemistry from the University of Wisconsin-Madison and completed his postdoctoral training at Princeton University. The Lewis laboratory specializes in unraveling the complex metabolic underpinnings of infections. To support this research, Dr. Lewis founded the Calgary Metabolomics Research Facility (CMRF), an integrated suite of microbiology, engineering, and analytical laboratories that was specifically built for studying microbial metabolism and building tools for fighting infections. Recently, Dr. Lewis launched the Alberta Precision Exchange (APEX), a province-wide program that leverage's Canada's unique health infrastructure to fast-track the development of medical diagnostic technology. Dr. Lewis has leveraged APEX to launch a suite of new diagnostic tools and treatment practices that may significantly reduce the number of people die from infection. Recently, Dr. Lewis founded a startup company Rapid Infection Diagnostics Inc (RID), which is working with Thermo Fisher Scientific and DynaLIFE Medical laboratories to bring a new generation of rapid bloodstream infection testing tools to market.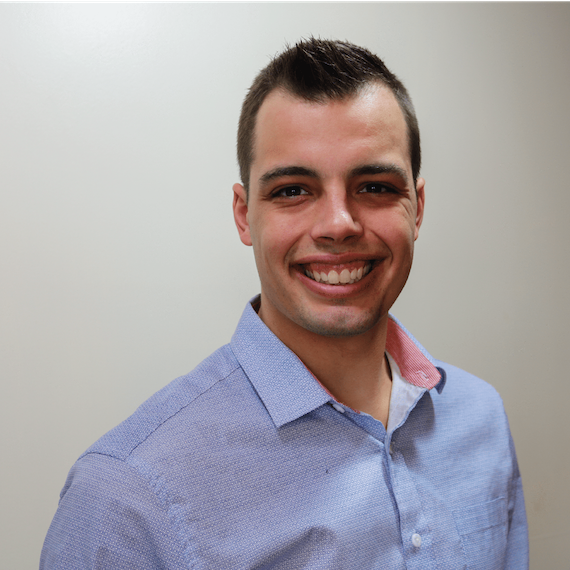 Justin Massar, Community Engagement Specialist, Hunter Hub for Entrepreneurial Thinking
Justin brings with him a contagious energy and diverse experience as an entrepreneur, venture coach, program developer, and manager, having worked with hundreds of first-time entrepreneurs. 
Justin is a Community Engagement Specialist with the Hunter Hub and is the lead of our STEAM programs including Launchpad and Momentum. In his role, Justin works closely with the students in developing their entrepreneurial mindsets and guiding them through the first steps of taking an idea into action. 
Before joining the Hunter Hub team, Justin launched and scaled the Fitness Foundation from a small mobile training service to a brick-and-mortar, high-performance training facility with over 100 members. After its sale in 2018. Justin launched Shackify Inc., where he builds and sells camper conversion kits for minivans and SUVS as a side hustle and, most recently, Justin worked at the League of Innovators where he developed and managed the Foundations Idea Incubator and was a coach/advisor in the LABS Accelerator. Justin holds a Master's in Management, Innovation, and Entrepreneurship (MMIE) from the Smith School of Business at Queens University, and a Bachelor of Arts degree in Kinesiology from York University.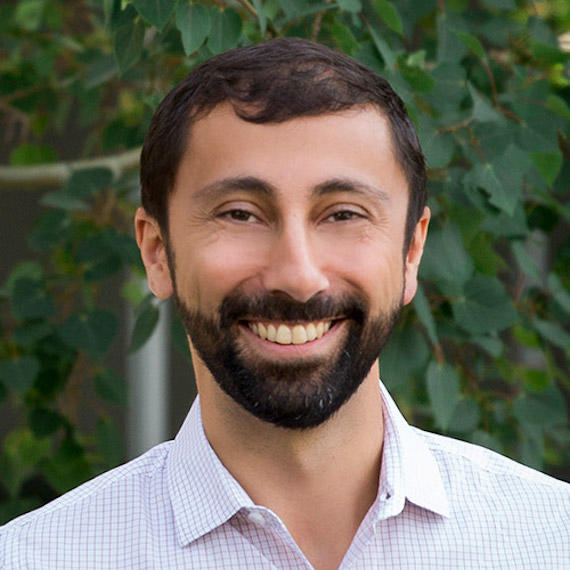 Nima Najand, Associate Director of Business Development, Life Sciences Innovation Hub, Innovate Calgary
As the Associate Director of Business Development for the Life Sciences Innovation Hub, Nima oversees the incubator space for the LSI Hub. He is the main point of contact for companies looking to access the shared labs and equipment available at the LSI Hub. He draws upon his extensive experience in health sciences and research commercialization to drive research from bench side to bedside.
Joanna Preston, Associate Director, Licensing (Technology Transfer Services Unit), University of Alberta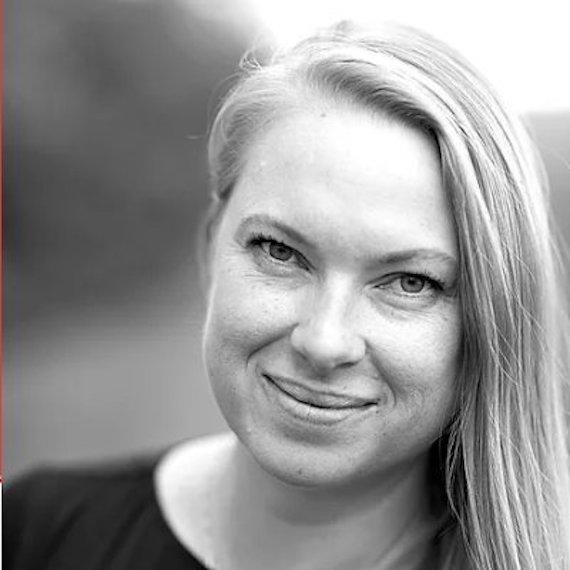 Erin Rohl, Senior Design Consultant, Alberta Health Services
After tripping through a literature degree and failing to get a job at the English Factory, Erin took 20 years to bounce from music to education to communications before finally landing in human-centred design for health and wellness. She frequently pulls upon her experiences exploring the world and meeting new people and has spent several years cultivating the magical skill of trusting one's instincts while also slaying assumptions and thinking bigger. Erin lives in Calgary with her daughter and husband, and her canine soulmate, Gypsy.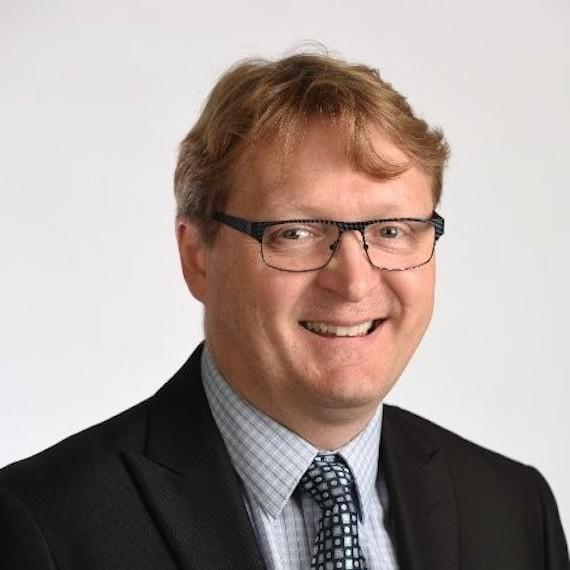 John Simon, Partner, QnR Associates

I have a B.Sc. from the University of Alberta, am a Senior Member of the American Society for Quality, Certified Quality Auditor (CQA) through the American Society for Quality; Regulatory Affairs Certification (RAC) through the Regulatory Affairs Professional Society; and RQAP-GLP certification through the Society of Quality Assurance. I have held a series of management positions in Quality Assurance and Regulatory Affairs and also work as a consultant. I have had a variety of experience being directly involved in FDA and Health Canada Audits in the areas of Medical Device Manufacturing, Drug Manufacturing and Testing, Drug and Device Establishments and Clinical Trial sites. Over the years I have gained experience with biologics, pharmaceuticals, medical devices, dietary supplements/natural health products, cosmetic ingredients and Cannabis. I have experience with a number of submissions to Health Canada and the FDA. I work as a consultant to help companies with applications to produce Cannabis as well as setting up the process control and documentation requirements for controlled substance manufacturing. ISO_13485:2016 Certificates in AU - Management Systems Auditing v2.0; MD - Medical Devices Quality Management Systems v2.0; and TL - Leading Management Systems Audit Teams v2.0.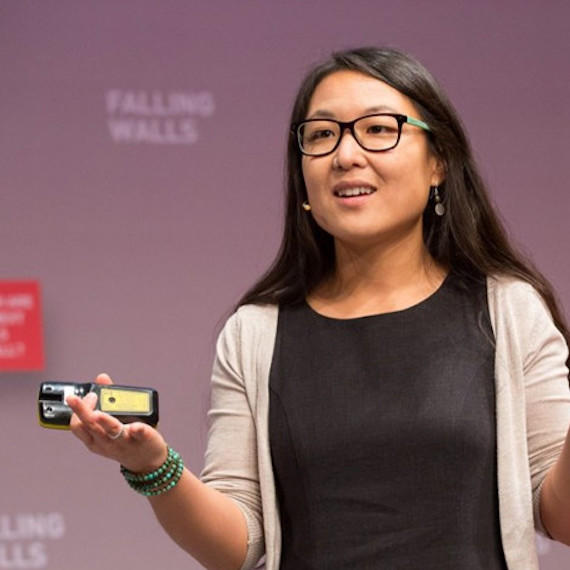 Dr. Lian Willets, Instructor, Cumming School of Medicine, University of Calgary
Lian is a faculty member in the Cumming School of Medicine's Department of Cell Biology and Anatomy, and teaches clinically-oriented anatomy in Undergraduate Medical Education program, Bachelor of Health Science program and Graduate Science Education.
Lian completed her Ph.D. in Experimental Medicine in 2012. Her research work focused on the generation and application of transgenic mouse-based models to investigate eosinophil degranulation in allergic airway diseases (e.g. asthma). She generated a strain of transgenic mice which lacks the Vesicle Associated Membrane Protein-7 (VAMP-7) only in their eosinophils. Using this model, the role of membrane fusion proteins (e.g. V/R-SNAREs) in eosinophils and their impact on pathophysiological development of asthma can be measured and analyzed.
Lian has won several prestigious awards for her work, including Postdoctoral Fellowship from the United States Department of Defense Prostate Cancer Program. She was awarded the silver medal at the 2015 International Falling Walls Lab and Conference in Berlin, Germany. Lian is very active in the Falling Walls lab community and was a member of the jury for the Falling Wall Labs 2017.