A unique program culminating in a $100K pitch competition that fosters innovation, commercialization, and entrepreneurial thinking to grow a cutting-edge idea in the rehabilitation field.
REHAB i2c is an Alberta-wide program and live pitch competition designed to accelerate the growth of early-stage startups in the rehabilitation health field by providing essential resources, training and mentorship. REHAB i2c is led by the Hunter Hub for Entrepreneurial Thinking in partnership with the Glenrose Rehabilitation Research Innovation & Technology (GRRIT) Hub at the Glenrose Rehabilitation Hospital.
This 4-month program includes two phases:
Entrepreneurship support including workshops, mentorship (pitch coaching), and access to resources to support their startup's pitch development, and a provincial network 
Pitch competition: the top 8 startups will have the opportunity to pitch live to a panel of judges to win $100K
REHAB i2c Pitch Competition
The REHAB i2c program will culminate in a pitch competition during REHAB Innovation Days. Register below to watch this virtual event.
November 25, 2021
6:00 - 9:00 MDT
Key Information
Innovative individuals and teams who are creating new solutions in healthcare, relative to the broad, ever-expanding field of rehabilitation: 
Commercially viable research project with evidence of product/tech-market fit that can make a significant contribution to the rehabilitation health field.

The REHAB i2c program has adopted the (broad) World Health Organization (WHO) definition of rehabilitation: "a set of interventions designed to optimize functioning and reduce disability in individuals with health conditions in interaction with their environment." 

Project must include a compelling plan for leveraging research/R&D to create a rehab health-related product and/or service; e.g., TRL 7 (TRL 5+ considered) or earlier-stage projects; minimum viable product (MVP); post prototype, etc. 
Applicant (or at least one team member) must be a part-time or full-time founder engaged in or in the process of creating a company. 
Applicants (and team members) must be legally eligible to work in Canada. 
Applicant (and team) must reside in Alberta during the program and intend to develop their innovation in Alberta. 
Must be available to engage in all REHAB i2c program activities and attend the final pitch session in person. 
Accelerate the path from research to commercialization for rehabilitation startups in Alberta through programming and funding.
Create a connected community of rehab startups and offer them a network of mentors, advisors and connections across Alberta.
Commercialize new technology that will provide faster, more effective rehabilitation processes that improve quality of life and optimize hospitals and healthcare system resources.
Questions? Contact the Hunter Hub for Entrepreneurial Thinking by email at hunterhub@ucalgary.ca, or by phone: 403.220.4425.
Contact us if you have any questions!
Presented in partnership with: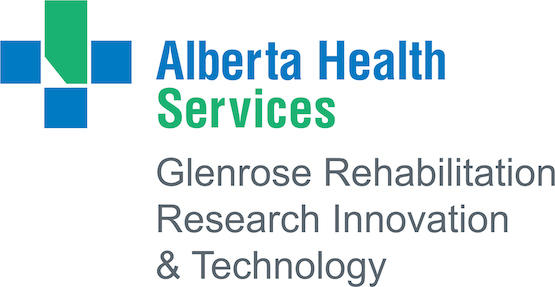 Funded by Prairies Economic Development Canada.