Get Engaged
We deliver and promote programs which encourage entrepreneurial thinking, entrepreneurship and innovation across the university and local communities. 
The Hunter Hub hosts an ongoing series of unique and experiential workshops, seminars, and programs for students and faculty. These sessions promote a culture of innovation, commercialization, and positive social and economic impact.
Recurring Programs
We deliver weekly programming to encourage entrepreneurial thinking and innovation across the university and the local community.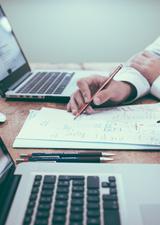 Startup Legal Information Clinic
The BLG Business Venture Clinic is a unique program that partners local entrepreneurs with law students from the Faculty of Law who provide free legal information. 
Special Programs and Events
You can view upcoming events in our calendar and subscribe to our mailing list for early access to special events, mentorship opportunities, workshops, guest speakers, hackathons, competitions and forums.