Our Impact
The Hunter Hub is the epicenter for interdisciplinary entrepreneurial thinkers and innovators across campus and the community. Since our inception, we help build entrepreneurial ideas into reality. 
Innovation isn't just about technology and it isn't just a buzzword. With the right guidance, tools and mindset, almost anyone can learn to be creative, innovative and entrepreneurial. And, in today's increasingly globalized, competitive, knowledge-based world, we need our young people to do just that.
 –  Alex Bruton, Senior Instructor, Schulich School of Engineering
Falling Walls was a great experience for me to see and experience that innovation happens across all the departments on campuses and that as entrepreneurs, we have a common goal with our respective fields and expertise: we're trying to make the world a better place. For me personally, it was the first time I publicly spoke in an audience about something I'm extremely passionate about, as opposed to many of the academic or talks I normally give, which was fantastic for me as I get closer to graduating in my Ph.D. I received great feedback from the mentors, even better support from the Hunter Hub group and I now have a bunch of friends across campus that I didn't have before, with each and every one of them doing some pretty amazing things.      
– Teddy Seyed, 2018 Falling Walls Lab UCalgary Participant 
Not only did the privilege of participating the first UCalgary Falling Walls Lab provide the opportunity to improve my presentation and pitching skills, but it also allowed me to learn from and connect with a fascinating group of passionate co-participants. I am grateful to the committee and all of the judges for their critiques, time, and coaching.  
– Emily Macphail, 2018 Falling Walls Lab UCalgary Participant 
I can't say enough positive things about the inaugural Falling Walls Lab pitching competition here at UCalgary. The committee provides a platform and community for our students, postdocs and alumnus to make their innovative ideas heard. The event is extremely well-run, professional and fun. The coaches at the Falling Walls Lab are very encouraging, helpful, and offered me many suggestions to improve my pitch. As an international student for whom English is my second language, I use to be shy to talk to others about what I do for my research and in our start-up. I really felt supported by them and became more confident to pitch my idea. Winning this year's pitch competition gave our startup a chance to represent the growing entrepreneurship environment at UCalgary and pitch our idea in front of a big international audience in Berlin. Highly recommend.
– Dr. Joseph (Gang) Wang, 2018 Inaugural Falling Walls Lab UCalgary Winner
This is the second time that I have participated in the Summer Inc. Program and have been lucky both times to benefit greatly from the instruction and mentorship provided by the advisors. The content of the program assisted me in getting the foundational aspects of my business set. For me, the greatest aspect of this program is access to advisors. My advisor, Elena assisted me in strengthening and building out my business to best prepare me to scale ENABLE and look into larger funding. Her instruction was supportive, targeted, and flexible. Use of The Inc. space was also beneficial as there is open workspace to work independently or in groups, meeting rooms that I used to meet with my admin team members, and board rooms that I used to interview potential support workers. The funding made it possible for me to hire three new members into my administration team, which freed my time to invest with achieving the goals Elena and I set out for the summer and the year. Overall, I had a positive experience and appreciate the opportunity to take part in this programming. Please let me know if you are looking for anything more targeted, and I can try to speak to it.
– Suzanna Crawford, 2018 Summer Incubator Program Participant
Summer Inc is the reason why I travelled 10000 miles away from India to join UofC. Over the summer it was evident that it was all worth it. Building my venture from scratch and gaining valuable experience was a great opportunity. I am thankful for all the guidance and mentors who took part in my journey. I believe I will use this foundation as a pedestal to future successes.
– Dinesh Pai, 2018 Summer Incubator Program Participant 
The TENET i2c competition and award has been catalytic in launching Neuraura Biotech Inc. through providing crucial validation, awareness building and early capital to enable the evolution from an academic research activity to an early stage startup. Since winning the competition in [April] 2018, Neuraura has achieved a number of significant milestones in terms of validating the technology, establishing world-class collaborations and securing angel financing and is on track to commercialize its first clinical application in 2020.
– Claire Dixon, Chief Operating Officer for Neuraura, 2018 TENET i2c Winner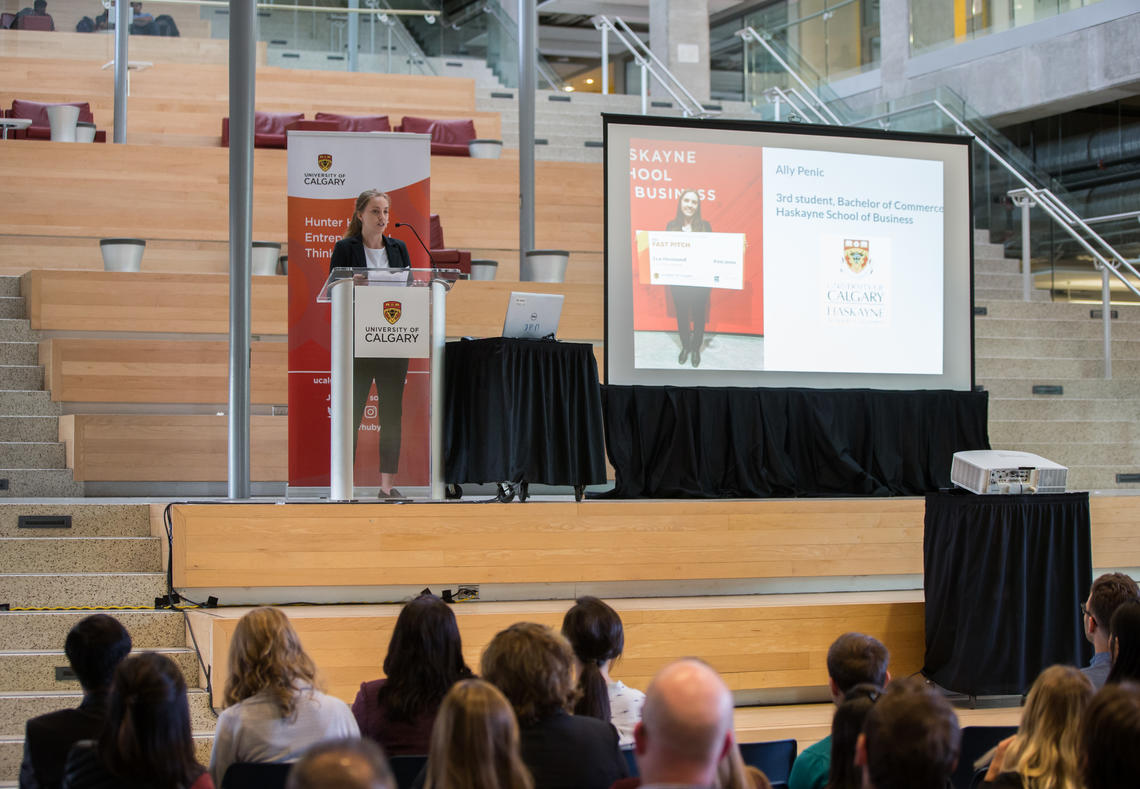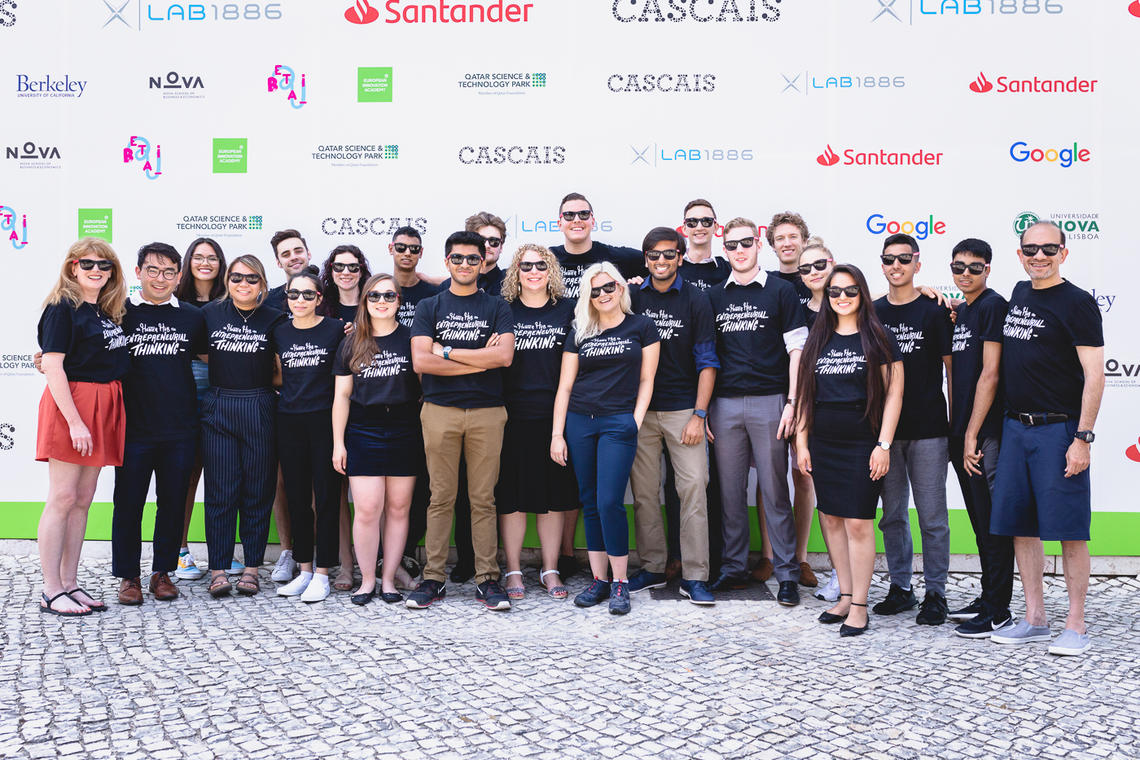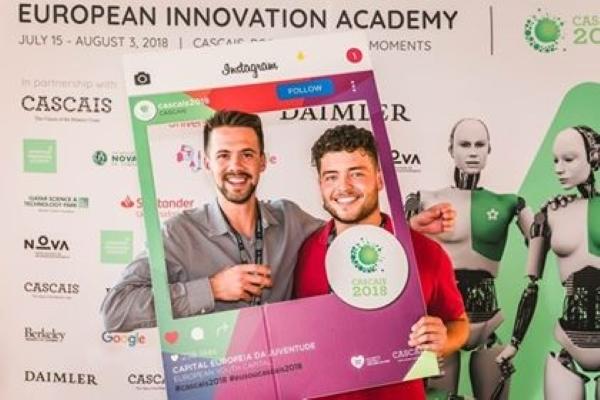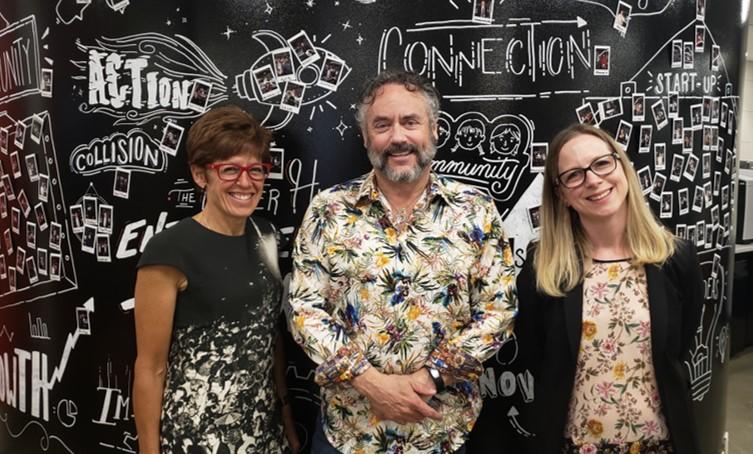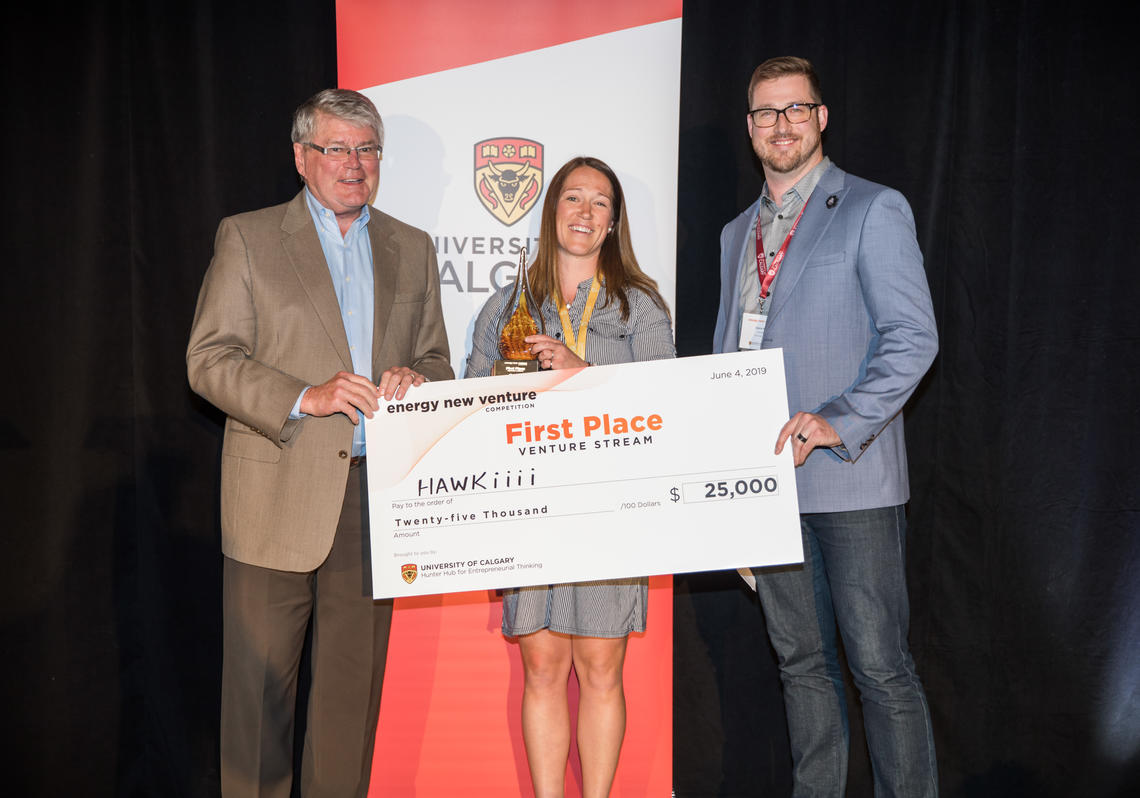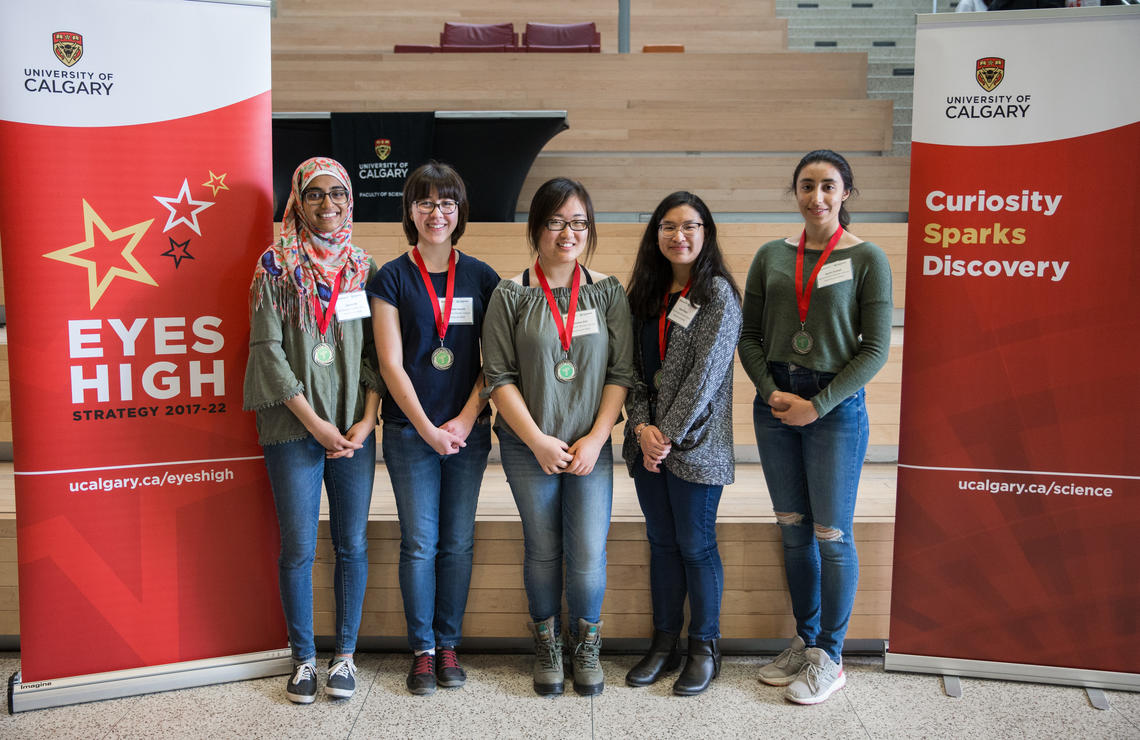 I had the amazing opportunity to work with organizations like Google, Daimler, Nixon Peabody, and The European Union Research Executive Agency on the research and development of a geospatial data integration platform. As the CEO of Interlake, my team was comprised of Masters-level Artificial Intelligence, Data Science, and Natural Language Processing programmers from the best universities in the world. The lessons and experiences from the European Innovation Academy are unparalleled and have the ability to truly develop leadership and professional skills that are required at the highest levels in a variety of industries. 
EIA was recently chosen among the top 100 European businesses leading digital change by the Financial Times and Google. As such, I would recommend this opportunity to anyone looking to understand how the latest technologies intersect with new ways of doing business, social impact, and industry leadership.
— John Jamieson, 2018 European Innovation Academy (EIA) Participant 
EIA was the best learning experience of my entire undergrad. I learned so much about entrepreneurship and myself, and I believe I have really grown because of this. EIA proves that the tools of exponential entrepreneurship are attainable for anyone, you just need to take action. I have been recommending this program to all of my friends, and I recommend it to you if you are excited by innovation and entrepreneurship.
P.S. Joelle and Sharaz make this program so amazing, be sure to talk to them to learn more!
— Neal Boisvert, 2018 European Innovation Academy (EIA) Participant 
The EIA experience helped to enhance what I was learning at the Haskayne School of Business. My biggest takeaway from this experiential learning opportunity was effective teamwork strategies. In business school, we have group projects in over half of our courses, so to be able to gain greater confidence in my unique strengths and how it can add value to a project and the team, is a powerful insight.
The network of 400+ creative-minded and high achieving individuals from all around the world that gathered in Portugal in 2018, made the EIA an ecosystem unlike any other. From students to industry mentors, it was incredible to see the variety of products and service businesses we were able to innovate collaboratively.
This start-up ecosystem challenged me to exercise my creative potential, develop a learn-on-the-job mentality, action-oriented work ethic, communication skills, and the ability to relate to and think from the customer's perspective. I walked away with the realization that starting a business is a learned practice and not an innate talent.
— Linda Zhu, 2018 European Innovation Academy (EIA) Program Participant  
Thanks to the Hunter Hub for hosting this great event! My biggest takeaway from the SU stream was that energy companies will have to adapt to a decentralized system where each node becomes both an energy generator and consumer. Utilities may be able to adapt to a new flat-fee business model to survive, but producers will have to seriously rethink their current capital intensive model. They must see this coming as they are investing in green technologies to diversify their portfolio. A diverse set of viewpoints at the table will be necessary to tackle these problems.
– Paul LaFleur, 2019 SingularityU Canada Summit Livestream Event Participant 
The team at Fluid Biotech is grateful to TENET i2c and the Hunter Hub for Entrepreneurial Thinking for their support of young ventures like ours. This generous award will go a long way to help us bring on more research associates to refine our stent and reach our business milestones sooner.
— Dr. John H. Wong, Co-founder of Fluid Biotech Inc. and 2019 TENET i2c Winner
The SYNC event provided valuable insight into the entrepreneurial side of computer science, exposing students to the various ventures currently in development and the exciting possibilities the industry has to offer. By having some of the most ambitious new tech companies present, I found new inspiration to pursue my own ideas and hopefully walk in their shoes sometime in the future. An event like this is crucial for young developers, whether to motivate, educate, or warn them against common pitfalls of start-ups. The last panel of tech gurus sharing personal anecdotes and taking audience questions allowed for more engaging interaction, while the time post-presentations where many directly conversed with the presenters was crucial for networking. SYNC was a rewarding experience for anyone looking to move their career forward post-grad.
– Adrian Parcioaga, SYNC 2019: Tech Tour of the Edison student attendee
As computer science students, the legal side of software has never been something that was highlighted throughout our degrees. We soon discovered just how important it was to be informed about all the legal aspects, especially when you are trying to create your own startup.
Thankfully, the BLG Business Venture Clinic was there to assist us with all of our legal questions and needs. The students operating the clinic would always go above and beyond to help us with our inquiries, consistently offering expert information and knowledge to help keep us informed every step of the way. We were able to incorporate, structure our company, and draft up contracts, in a fraction of the time that it would have taken us to accomplish on our own. And all for the low price of free! I highly recommend the BLG Business Venture clinic to anyone in need of legal information.
— Aleksandar Todorovic, BLG Business Venture Clinic Participant