Students, staff, and faculty are invited to the UCalgary Virtual Innovation Fair to learn how innovators in our community are tackling and solving key problems in society.
Learn about the innovation community and connect with resources from across campus in an interactive and informative half-day virtual event via Zoom. Attendees will network with innovation leaders from across campus, and learn how engaging with innovation can transform your academic career from members of our community. Discover how you can become a part of this growing community during the upcoming academic year.
Students: Discover curricular and co-curricular opportunities to apply knowledge and develop new skills. Learn how engaging with innovation can transform your academic career and clarify career aspirations.
Aspiring entrepreneurs: Learn what supports are available to develop your idea.
Faculty, Postdocs, and Researchers: Learn how campus organizations can help with research commercialization.
Thank you for joining us!
Keynote and Intro Remarks
Get inspired by a special keynote speaker followed by an introduction to the UCalgary Innovation Ecosystem by Keri Damen of the Hunter Hub for Entrepreneurial Thinking.
Panel Discussion
Tune in to the Energizing Entrepreneurial Talent panel featuring three local innovators.
Virtual Tables
Learn about the innovation supports available to you and ask questions at virtual tables hosted in 20 minute increments.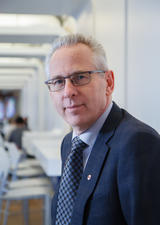 Ed McCauley
President and Vice-Chancellor, University of Calgary
An internationally-recognized scholar and researcher, Dr. McCauley has established a distinguished career developing innovative, interdisciplinary research centres, partnerships and projects. Throughout his time at the University of Calgary, Dr. McCauley has been actively involved in research collaborations and academic administration as a part of his deep commitment to the community.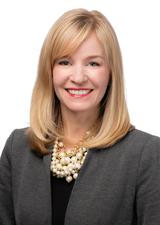 Keri Damen
Executive Director, Hunter Hub for Entrepreneurial Thinking
Keri Damen is an avid thinker and speaker about the new work of world and how everyone from students to leaders can use entrepreneurial thinking to survive and thrive in a rapidly changing world. At the Hunter Hub for Entrepreneurial Thinking, she is dedicated to creating the next generation of entrepreneurial thinkers who will inspire and drive social impact and economic growth and diversification for Calgary, Alberta and Canada.
Our Panel
Hear from three community innovators during a panel discussion: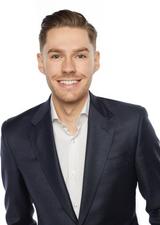 Tyson Bilton
Co-Founder, Calgary Social Value Fund
Tyson is a fourth year student at UCalgary completing a Bachelor of Commerce (Hons.) degree in finance with a Certificate in Sustainability Studies. He is a founding member of the Calgary Social Value Fund, mobilizing community capital to invest in local social enterprises, and is the Co-Chair for the Sustainable Development Goals Alliance.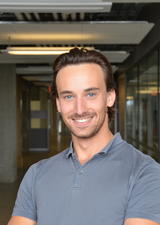 Pierre Wijdenes
CEO & Co-Founder, Neuraura
Pierre co-founded Neuraura with his colleague Dr. Colin Dalton after completing his Doctorate in Biomedical Engineering at the Hotchkiss Brain Institute at the University of Calgary, Canada.  He is passionate about translating deep tech and research into clinical practice that provides tangible and measurable outcomes for patients and the healthcare system.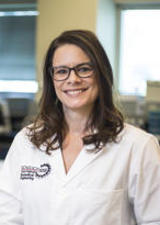 Kristina Rinker
Professor, CSO and Co-Founder, Syantra
Dr. Rinker is an Associate Professor in the Department of Chemical and Petroleum Engineering (Schulich School of Engineering) and Department of Physiology and Pharmacology (Cumming School of Medicine). Her research is highly collaborative locally and internationally, and is actively involved in technology development and commercialization through university spin‐off companies and industrial and governmental partnerships in the areas of cardiovascular and cancer detection and treatment.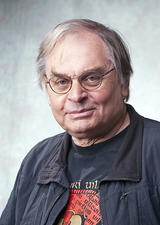 Moderator: Stephen Larter
Associate Vice-President Research-Innovation
Steve Larter is a Canada Research Chair and professor of petroleum geology at UCalgary in the Department of Geosciences. Professor Larter is cofounder of numerous technology startup companies, including Gushor Inc. (now part of Schlumberger), and currently advises several university-based student, postdoctoral, and faculty startups.
Virtual Tables
Learn about the available innovation and entrepreneurship supports, clubs and programs and ask questions at virtual tables hosted by: