Rebecca Duquette
Development and Initiatives Specialist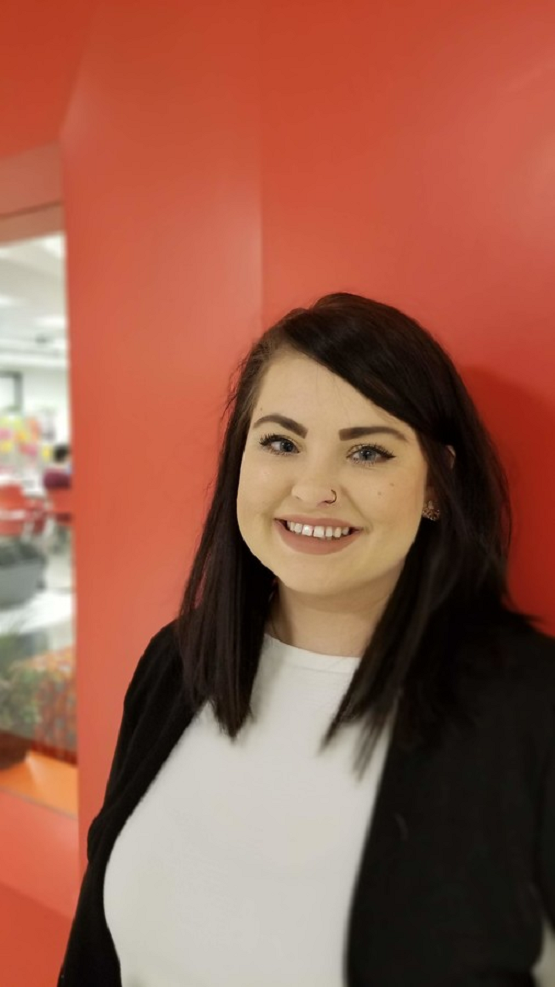 Rebecca is an experienced planner, leader, idea generator. Driven by innovation, she takes pride in providing thorough, well laid out strategies. As the Development and Initiatives Specialist, her goals include building strong connections within the community, spreading information about the Hunter Hub – what it is and how it works, and helping both new and seasoned entrepreneurs navigate their business journey.
Rebecca has dabbled in entrepreneurship from a young age, selling her used toys door-to-door, and then repurposing old clothes into one-of-a-kind bags for her classmates. Later on, Rebecca started her own graphic design and event planning company, where she learned that she wasn't actually interested in pursuing either of these as careers! In true entrepreneurial style, she pivoted and put her sites on new horizons. Embracing a spirit of intrapreneurship, Rebecca became involved with the Hunter Hub for Entrepreneurial Thinking and has been recognized consistently for her extraordinary commitment to the growing entrepreneurial ecosystem in Calgary. In her current role, Rebecca will also take the lead in managing various projects and initiatives for the Hub, creating synergy across stakeholders.
A fun fact about Becca is she has been involved with the Hunter Hub since the inception in 2017. Rebecca has seen the Hunter Hub go from a small holding office space in TFDL to the current Collision Space in the MSC and has been involved in the development of the permanent space in the MacKimmie Block.
Rebecca is an Advisory Committee Member with the Adverse Childhood Effects Research Team and is involved with two University-run Committees, the Campus Mental Health Strategy, and the University Appeals Committee.