External Advisory Board Members
The Hunter Hub, reporting into the Office of the Vice President (Research) is supported by an external advisory. The external advisory consists of entrepreneurial leaders from across the world.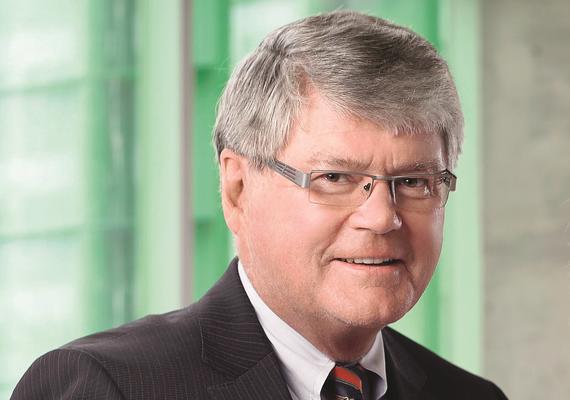 Douglas Hunter
Trustee of the Hunter Family Foundation and Chairman of Bluesky Equities Ltd.
Mr. H. Douglas Hunter, also known as Doug, holds a bachelor degree from the University of Alberta and a graduate degree in Mechanical Engineering from the California Institute of Technology. He is a registered P.Eng. in Alberta. Most of his career has been in the upstream end of the oil and gas industry. After working as a consultant for a number of years, in 1974 Mr. Hunter was instrumental in forming Bluesky Oil and Gas Ltd. and Petromark Minerals Ltd. Over the years he has been involved in the start-up and/or acquisition of several other junior oil and gas companies. Mr. Hunter has been a director for a number of public companies including Bluesky Oil & Gas Ltd., Viking Energy Royalty Trust, Wellco Energy Services Trust, and Triumph Energy Ltd. serves as President of Bluesky Equities Ltd. Mr. Hunter served as the President of RFM Capital Corporation Ltd. since 1983. He has over thirty years of experience in the oil and gas industry. He is currently involved in many private companies with an emphasis on oil and gas, and real estate.
Derrick Hunter
President & CEO, Bluesky Equities
Derrick is the President and CEO of Bluesky Equities Ltd. Bluesky is one of the most active angel investors in Southern Alberta having invested in over fifty start-ups. He also co-founded Wild Rose Properties which grew into a portfolio of multi-family residential assets valued in excess of $1 billion. Derrick is also a Fellow of Creative Destruction Lab - Rockies. Derrick is a Trustee of the Hunter Family Foundation and sits on the External Advisory Boards of both the "Hunter Center for Entrepreneurship and Innovation" at the Haskayne School of Business and the "Hunter Hub for Entrepreneurial Thinking" at the University of Calgary. In the not-for-profit sector, he is a member of the Management Advisory Council at the Haskayne School of Business and serves on the boards of Futurpreneur Canada, the Beakerhead Creative Society, the Alberta Cancer Foundation Charity Classic and the University of Calgary Energy New Venture Competition. Derrick is a graduate of Queen's University and the University of Calgary. He is a member of the Association of Professional Engineers and Geoscientists of Alberta (APEGA). He was the 2018 recipient of the Management Alumni Excellence (MAX) award from the Haskayne School of Business.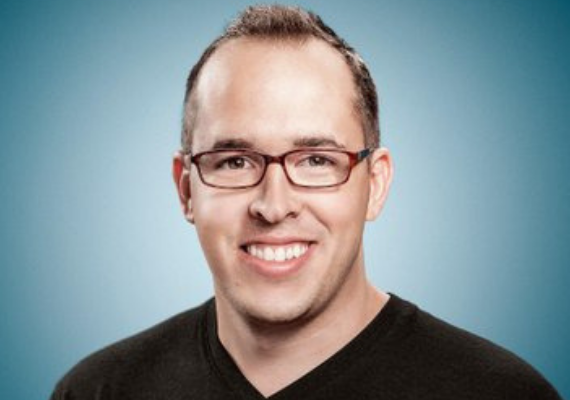 Mark Blackwell
Partner, Builders VC
Mark Blackwell is an Investing Partner and lead of the Canadian office at Builders VC. Previously, Mark was a Product Manager at SolarWinds, which develops IT monitoring and network management tools. Mark joined SolarWinds when it acquired GNS3 Technologies ($30M), an enterprise networking startup where Mark was the Chief Operating Officer. While there, Mark contributed to over 1M monthly active users, 16M downloads, and a customer base that included the US Department of Defense, AT&T, Walmart, Google, and Facebook. He is also Owner and Advisor of Elbow Room, a renowned restaurant in Calgary. Prior to GNS3, Mark was an Investment Manager at Cenovus Energy's corporate venture fund, where he led the financing in HiFi Engineering and Skyonic Corporation and was a Board Observer for both. Earlier in his career, Mark worked in the technology investment banking division at CIBC World Markets, and as a Business Development Analyst at Enbridge, an energy transportation company; both roles were based in Calgary.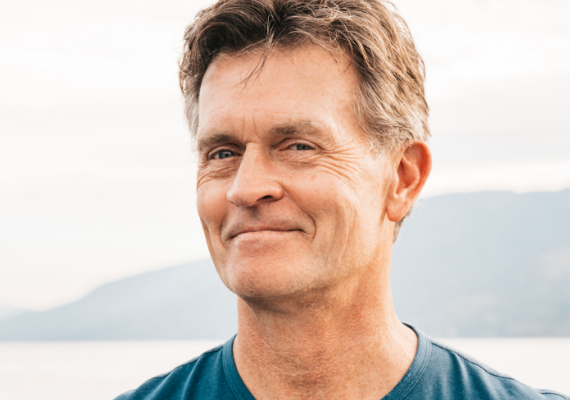 Don Archibald
President, Cypress Capital
Don Archibald graduated from the University of Alberta in 1982 with a Bachelor of Commerce in Finance (with distinction) and later received a Master of Business Administration degree in 1985 from the Ivey Business School at the University of Western Ontario. He went on to gain senior roles at two major Canadian banks and a Schedule II bank. Don is well established in the energy sector having been involved in the formation of a number of exploration and production companies including Cypress Energy, Cequel Energy, Progress Energy, Cyries Energy and Cequence Energy. He has also served on the board of a number of for profit and not for profit enterprises and is currently on the boards of Cequence Energy, Progress Energy, Panorama Mountain Resort, Palisade Capital, Serafina Energy and Winsport.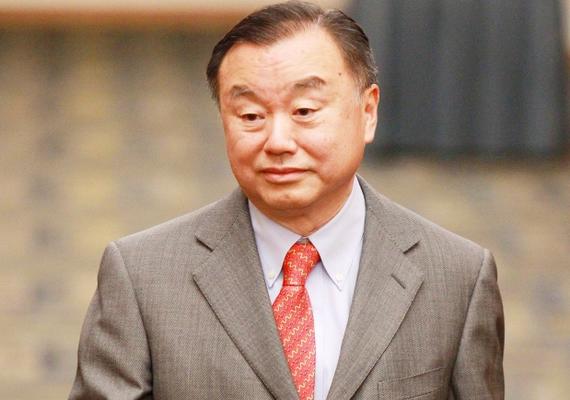 T. Chen Fong
Co-founder, Calgary Scientific
Dr. Fong is a Professor Emeritus at the Faculty of Medicine, University of Calgary. He was formerly the Head of Radiology at the University of Calgary and the Calgary Health Region. Dr. Fong is active in funding and nurturing startup companies. Over the past two decades, he funded over 50 companies in diverse technology sectors, with an emphasis on medical devices. Dr. Fong was the co-founder and board member of Calgary Scientific Inc. and is also on the board of Clarius Mobile Health, Cohesic Inc. and Innovere Medical. In addition to seed investing, Dr. Fong is active in the Calgary community sitting on six charitable boards and foundations. Dr. Fong was invested into the Order of Canada in 2017.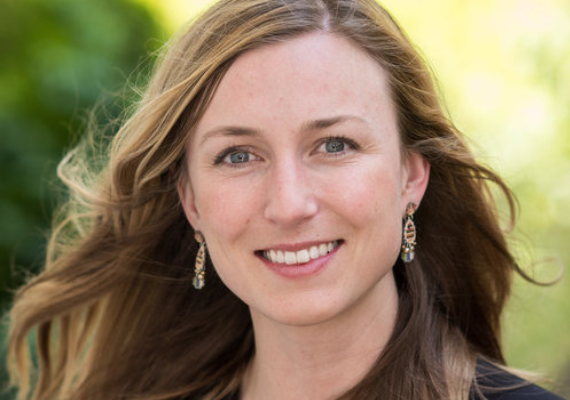 Laura Buhler
Executive Director, C100
Laura Buhler, a Calgary native, is Executive Director of the C100, with deep experience in business development, strategy, partnerships, and marketing. Laura Buhler is the Executive Director of C100, a private San-Francisco-based nonprofit organization that supports Canadian entrepreneurial leaders through a global community, talent, thought leadership, and investment. Laura previously led Business Development at Gilt.com (acquired by HBC), where she held prior roles in Marketing and Strategy. In her early career, Laura was a Project Manager at the World Economic Forum in New York, and a consultant with McKinsey & Co. in New York and Canada.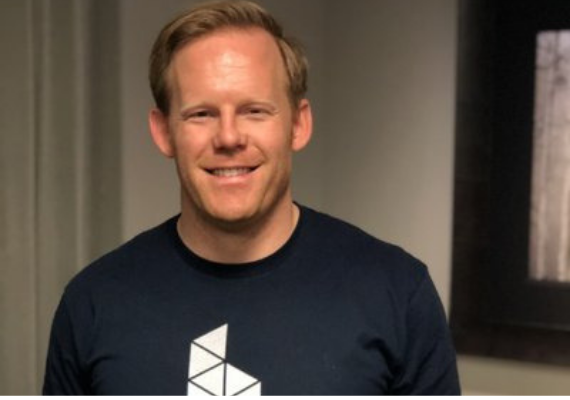 Leighton Healey
Co-founder & CEO, Bootkik
Bootkik is a platform that enables early-stage technology startups to access step-by-step guidance from experts with lived experience for free. Bootkik is a social networking platform like Instagram and Twitter, built around transferring knowledge & real business guidance rather than sharing photos or videos. Instead of a 'tweet,' experts on Bootkik create step-by-step roadmaps called 'recipes' (ex: how to find product/market fit, how to hire a salesperson, running a daily scrum meeting), which entrepreneurs implement into their business immediately.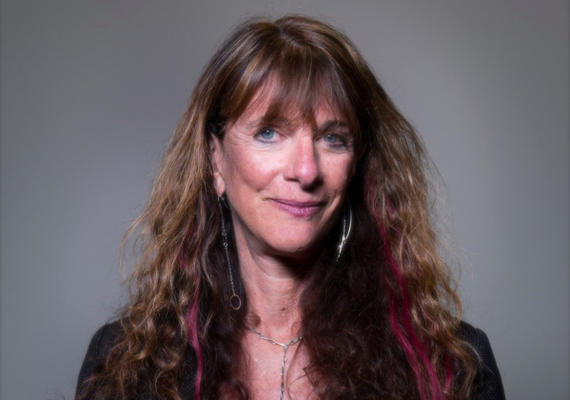 Valerie Fox
Chief Innovation Consultant, Pivotal Point
Val is on a mission to enable thriving entrepreneurial communities locally, nationally and internationally based on a triple win practice of partnership, collaboration and iterative growth. This practice evolved from the co-founding and execution of the DMZ, launched in 2010, which by 2015 was named the number one University Business Incubator in North America and number three in the world by UBI (2018 named number one). The incredible impact of the DMZ inspired her to leave soon after to form The Pivotal Point which is helping to grow successful people-centric economy based incubators and ecosystems worldwide, and in Canada from Whitehorse to St. John's, Newfoundland. Val has over 30 years in the digital world, where she started a graphic design business and was then hired by one of her clients, IBM, to be part of their innovation intrapreneurial network. There she led enterprise software design teams, was a creative director for large online experience sites, notably the Sydney Olympics in 2000, and was awarded several noteworthy patents.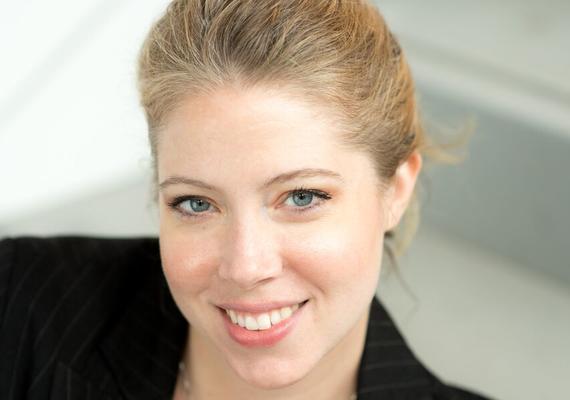 Sarah Lubik
Director of Entrepreneurship, Simon Fraser University
Dr. Sarah Lubik is Simon Fraser University (SFU)'s first Director of Entrepreneurship, promoting the power of, and need for, entrepreneurship education, interdisciplinary teams and commercialization of research to solve wicked problems. She is co-Champion of the Technology Entrepreneurship@SFU program, a lecturer in Entrepreneurship and Innovation in Beedie School of Business and a researcher in technology management, including incubation, university entrepreneurship, commercialization and innovation ecosystems. Sarah has been named one of Top 40 under 40 by Business in Vancouver and an Innovation and Digital Innovation Leader by the Government of Canada. She is also a certified business coach and the co-founder of a high-tech startup: Lungfish Dive Systems. Sarah holds a BBA (honours) from SFU and masters and PhD from the University of Cambridge.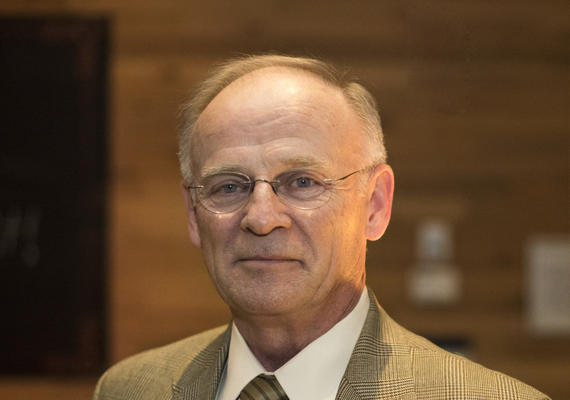 George "Buzz" Kenney
Co-founder & President, EntraTympanic LLC
A serial entrepreneur and technologist, Dr. George "Buzz" Kenney brings to the medical device and life science ecosystem decades of advanced materials, high tech and engineering experience in developing innovative technologies and platforms. Buzz launched his first corporate start-up before graduating from the Massachusetts Institute of Technology (MIT), where he earned a BS, MS, and ScD in materials science and engineering while minoring in both economics and law. Upon graduation, Buzz remained at MIT as the co-founder of the interdisciplinary Materials Processing Center (MPC), NASA's first sponsored Center of Excellence, where he became the Associate Director as well as the director of both the MPC's international Industry Collegium and Summer Internship Program. He is also a co-founder of MIT's Microphotonics Center and served as its Associate Director. Buzz has led the development of many domestic and international partnerships, collaborations and strategies for financing R&D and its translation to commercial applications and products. His attention is currently directed to the innovative development and application of technology to address unmet medical needs, especially in underserved areas of healthcare with oversized potential for positive health benefits and economic impact. Buzz is a Founding Member of the Canadian Entrepreneurs in New England (CENE) in Boston, where he is directly involved in its programs to provide Canadian companies and entrepreneurs with directed access to the Boston and US technology and business biotope.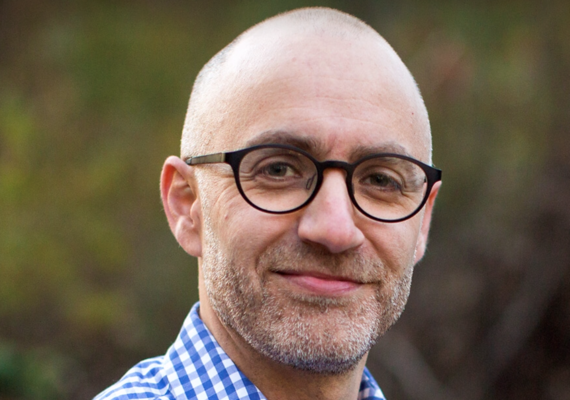 Cameron Walker
VP, Strategic Foresight and Partnerships, VF Corporation
Cameron Walker is VP of Strategy and Partnerships at VF Corporation, owner of such brands as Vans, The North Face, and Timberland. At VF, he is focused on digital strategy and transformation, partnerships with key digital accounts, new selling/brand models, and innovation. Before VF, Cameron led partnership and business operations for projects at Google within their Advanced Technology (ATAP) Group. ATAP follows Darpa-inspired innovation methodologies to develop hardware products for Google. Prior to Google, Cameron was at Twitter as the Director of Global Strategy and Operations for their media team. Cameron also spent time at Disney/Pixar running Finance and Strategic Planning and at Oliver Wyman. Cameron holds an MBA from UCLA Anderson and a Bachelor of Commerce from the Haskayne School of Business, University of Calgary ('99).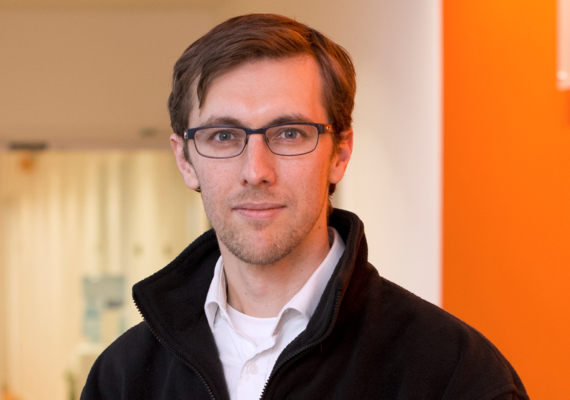 Stewart McTavish
IdeaSpace Director, University of Cambridge
Stewart McTavish is the Director of ideaSpace at the University of Cambridge. ideaSpace is home to over 100 founders across its three hubs in West Cambridge, Cambridge city centre and the Cambridge Biomedical Campus. Stewart also teaches lecture courses on entrepreneurship at the Department of Computer Science and Technology and the Cambridge Judge Business School. Before joining the University to found ideaSpace in 2009, Stewart started three entrepreneurial ventures. Alongside his core duties, Stewart also chairs the University Enterprise Network and advises a number of initiatives in Cambridge including Makespace, Biomakespace, CUE, CUTEC, EPOC and the British Antarctic Survey.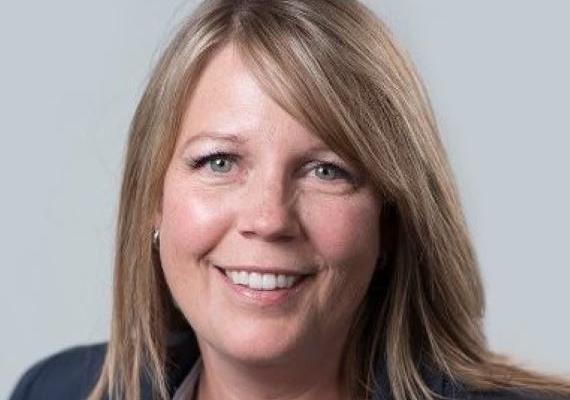 Cara Wolf
Founder and CEO, Ammolite Strategies
Cara is the Founder and CEO of Ammolite Strategies, a boutique incubator and advisory firm specializing in new venture commercialization. She is a recognized thought leader, author and speaker with over 25 years of executive leadership. Cara has consulted for over 300 businesses including several Fortune 500 companies and entrepreneurial start-ups. As a serial entrepreneur, she founded and exited two of her own firms. Cara holds a B.Comm. in Marketing, an MBA in Corporate Finance and Entrepreneurship from the Haskayne School of Business and a Certified Management Consultant designation. She has sourced and advised on millions of dollars of financings. She has won numerous awards provincially and nationally for her strategic planning initiatives and guest lectures regularly on the topics of innovation and entrepreneurship. She has mentored over 100 companies at the start-up stage with Google for Entrepreneurs and frequently judges pitch competitions. She has extensive experience serving at the Advisory Board and Director level for many organizations, is a business mentor with the Alberta Status of Women and a member of the Institute of Corporate Directors.
Deborah Yedlin
Chancellor, University of Calgary
For more than two decades, Yedlin has built up a reputation as a keen business journalist, writing columns in the Financial Post, the Globe and Mail and the Calgary Herald. Her rigorous journalism has also made Yedlin a sought-after commentator on Canadian business and the energy sector for CBC Radio and Television and CTV. Since moving to Calgary in 1992, Yedlin has been very active in our local community. She has contributed her time and leadership to a number of arts and community organizations, including YMCA Calgary, the Calgary Philharmonic, the Dean's Advisory Council for the Faculty of Science at the University of Calgary, Winsport, and the United Way of Calgary.