Faculty & Staff Support During the COVID-19 Pandemic
This is a difficult time for the UCalgary community and beyond. To support employees, we are providing solutions and guidelines for working and connecting from home during the COVID-19 pandemic.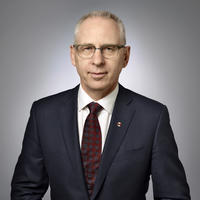 I am so very grateful to be here, at the University of Calgary, with all of you. While we can't be together in person, we are united in our work to make the University of Calgary strong and proud. There is no team I'd rather be part of in a time like this.
Ed McCauley
President and Vice Chancellor
UCalgary supports Microsoft Teams and Zoom. Microsoft Teams (MS Teams) is more secure than Zoom from a security and privacy perspective and is the required platform for all recorded meetings that involve Level 4 data. Zoom is acceptable for online meetings, except for recorded sessions involving Level 4 data.
Workshops, Programs & Webinars
UPrograms were developed for UCalgary employees to build skills on the job and enhance our rich culture of learning. Many UProgram courses are offered online, via Zoom — check availability. The ability to have audio and video is helpful because the courses are interactive. The facilitator will email the details and the Zoom meeting link closer to course dates. 
Faculty and Staff Weekly Poll
Collection of personal information
Your personal information is collected under the authority of section 33(c) of the Freedom of Information and Protection of Privacy Act. If you have any questions about the collection or use of this information, please contact the Office of Advancement at digital@ucalgary.ca
Last week's poll results 
What is your preferred way to de-stress during this uncertain time?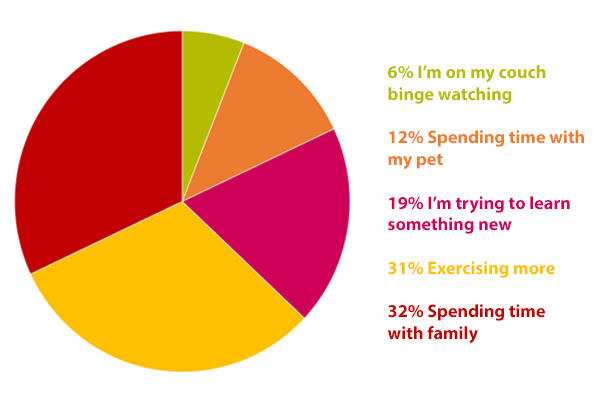 Guidelines, Support and Skill Building for Working Remotely
Most of us have a lot to learn about working away from the office. Here are some helpful tips, articles, videos and courses that may help you make the transition from onsite to the home.
Connect with more COVID-19-related UCalgary updates and resources