Getting started
Explore resources to get you started in delivering experiential learning — inside or outside of the classroom.
Familiarize yourself
Gain confidence to create your own experiential-learning opportunities by understanding the foundations.
Gather the basics
From risk management and legal agreements, to engaging with community and industry partners, find support to administer your experiential-learning opportunity.
Develop critical-reflection opportunities
Critical-reflection guides deepen and document experiential learning. By going through our step-by-step learning modules, you will be able to design critical-reflection prompts, create assessment tools for evaluating these assignments, and be able to apply critical-reflection principles and practices to digital spaces.
Familiarizing yourself with experiential learning
Foundations in Experiential Learning
Get a digital badge — or micro-credential — for completing three experiential learning sessions and the critical reflection capstone project.
UCalgary's Experiential Learning Plan
Understand where your activities connect into the University of Calgary's plan for experiential learning. Learn about our goals for elevating the student experience and our framework for understanding and classifying experiential learning.
Kolb's Experiential Learning Cycle (1984)
Kolb's experiential learning cycle is a four stage process that describes how learners acquire and process new knowledge through hands-on learning.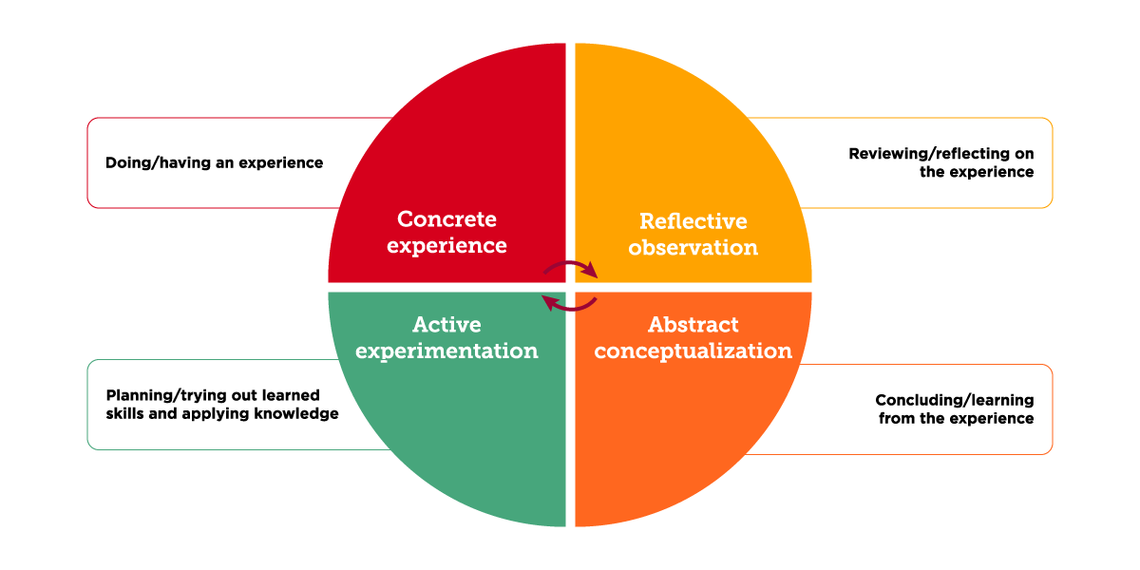 Stay tuned to this space as we create more resources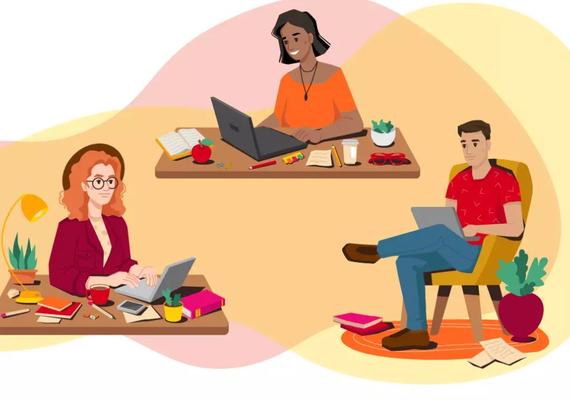 Critical reflection
Our online module introduces critical reflection to faculty and staff.
From support in online experiential learning, to strategies for incorporating undergraduate research, explore more experiential-learning resources.
Go to the main experiential learning resource library catalogue here.
Online experiential learning
Wondering if you can transition your experiential-learning component online in the first place? Read through our guide on transitioning from hands-on to online experiential learning here.
These free online resources can be used as their own short course, or be used to supplement curriculum materials in other courses.
Experiential learning toolkit
The Experiential Learning Toolkit is a website that provides information, examples and templates for designing, delivering, facilitating and evaluating experiential learning in post-secondary education.
A resource created by Niagara College Canada, Georgian and Brock University.